About Tiny Forest
What is a Tiny Forest?
Tiny Forests are densely packed native forests, that fits into the size of a tennis court. The forest is not just an pleasant spot for butterflies, birds, bees and small mammals; it is a great place for people too. In the outdoor classroom, children learn about nature and it also serves as a meeting place for the local community.
Forests the size of tennis courts
A film for BBC People Fixing the World by Richard Kenny and Anna Holligan.
Why did IVN start planting Tiny Forests?
IVN's mission is to re-connect people and nature by letting people experience the true beauty of nature, preferably in their own neighbourhood. The Netherlands is one of the most densely populated countries in the world. About 66% of the population lives in an urban area, far away from nature. As a result, thousands of kids never visit nature. How can we expect people – and especially children – who never visit nature, to care about nature, loss of biodiversity, climate change and plastic soup?
This is why we adopted the Tiny Forest initiative from Shubhendu Sharma. It helps local communities and schoolchildren to create a litte pockets of nature closeby. This way they can visit and enjoy nature everyday, even in heavily urbanized areas.
Growing healthy and resilient communities
Tiny Forest is not just about restoring nature: it is about creating a healthy environment, where people can (re)connect to nature. With Tiny Forests, we want to create a natural habitat for people in the city. Research shows that children who spent a lot of time in nature, grow up to be healthy, happy and creative adults, that want to contribute to society.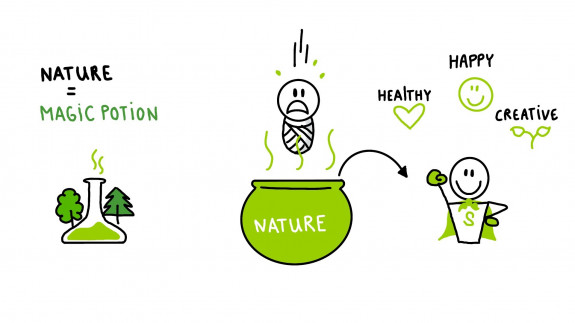 Illustration by Daan Bleichrodt (c) 
Educating a generation of nature restorerers
We believe that kids who plant their own forest, learn how to maintain it, and follow nature lessons in the outdoor classroom, will grow up loving nature and will help to restore our planet to it's former glory. That is why we involve schoolchildren and the local community in every step of the process.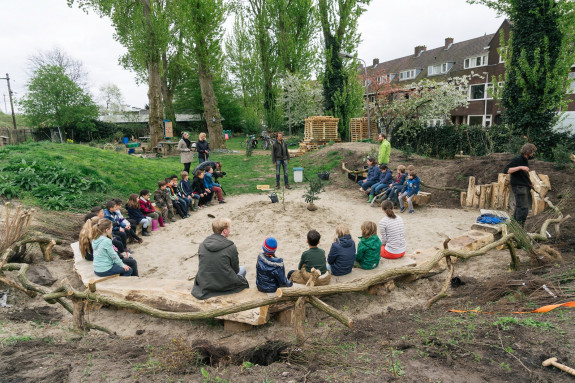 Read more