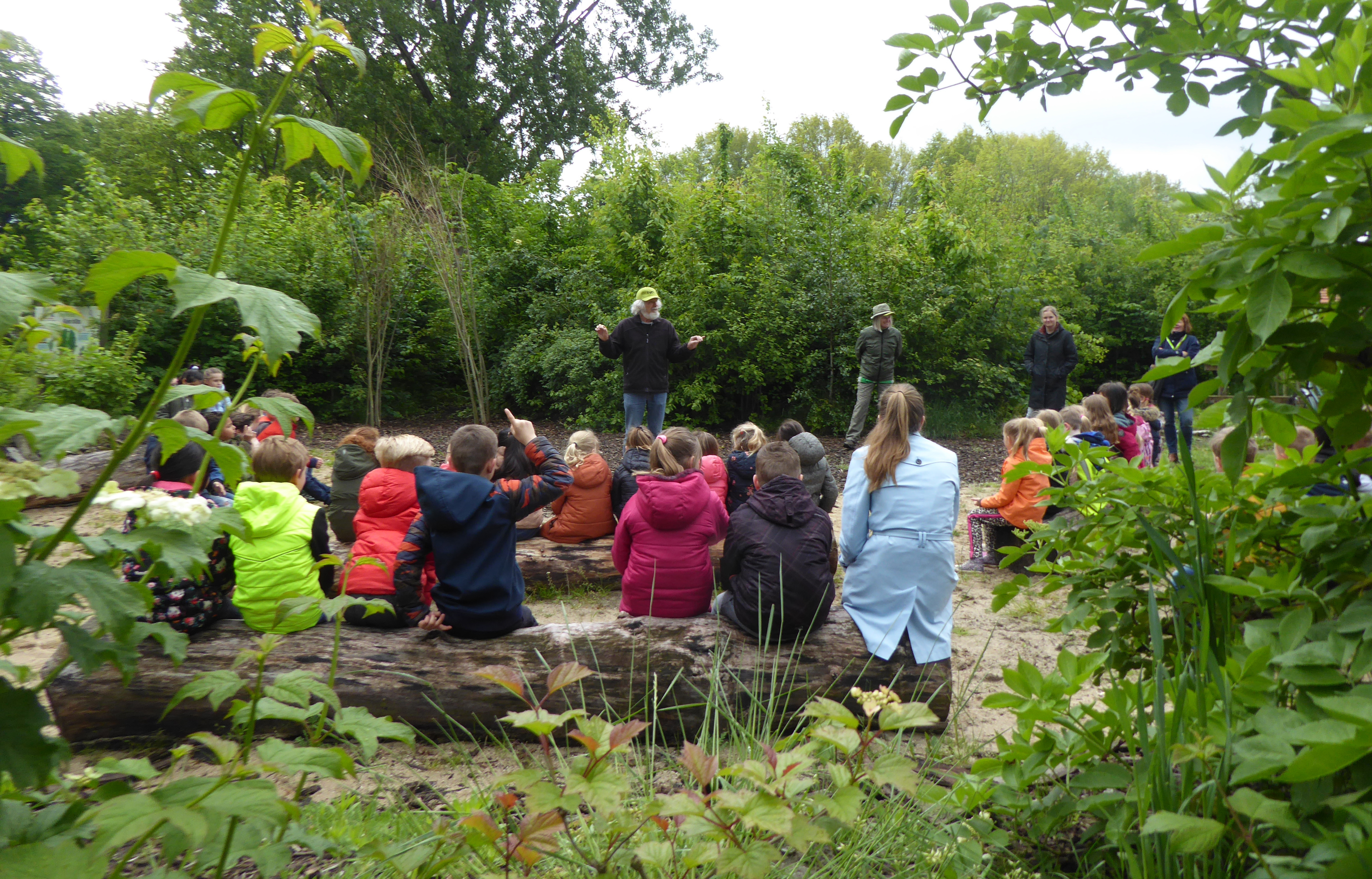 Final report "Each neighbourhood has its own mini-forest"
This is the final report of Every Neighborhood's Own Mini forest – the Tiny Forest program that ran from February 2018 to June 30, 2022. In this report we look back on four years of Tiny Forest. Just like the first Tiny Forest in the Netherlands (see photos below), the program has grown rapidly in recent years. During this period, this project of eight mini-forests in the Netherlands became a worldwide phenomenon. Together with schools, neighbourhoods and municipalities in the Netherlands, we planted 167 Tiny Forests in public spaces. These forests are now used for outdoor lessons and as a gathering place.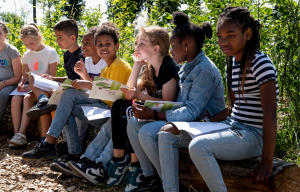 Over the past two years, more and more people have taken their own initiative to plant a Tiny Forest. Almost ninety people followed the Tiny Forest course and transformed their own garden into a mini forest. For people with a smaller garden, we came up with the Tuiny Forest – a DIY package that allows you to plant six square meters of native forest within half a day. More than three thousand people created a Tuiny Forest with the help of this organic plant package from Sprinklr. 
We could not have achieved these results without the help of our sixty partner municipalities, the support of the provinces of Gelderland, Limburg, Noord-Brabant, Overijssel and Zuid-Holland, and the unbridled commitment of volunteers, local residents, teachers and schoolchildren. Our graditude also goes to the pleasant cooperation with our partner gardeners, who prepared and supervised the planting days with great energy and enthusiasm. Worth highlighting is the contribution of Hoek Hoveniers. Hoek was involved from the first Tiny Forest in Zaandam, built almost fifty Tiny Forests and helped train other gardening companies, write manuals and create e-learning modules. 
Wageningen University & Research (WUR) spent four years investigating eleven Tiny Forest locations and mapping the effect of the small forests on biodiversity, heat stress, CO2 storage and water storage. Ecologists Fabrice Ottburg and Dennis Lammertsma did this together with a hundred volunteers, some of whom deserve personal thanks. Coos Hoekstra, Fred Roovers, Han Gongriep, Jan Tuinman, Theo Spek, Henk Strijker, Christine Wortmann and Marijke Zoetelief: thank you for your involvement and all the valuable data you have collected for this research. 
Thank you also Fonds NME, the Ministry of LNV, Nature and Food Quality, the National Postcode Lottery, Prins Bernhard Cultuurfonds, Stichting Dioraphte, a.s.r. real estate, Fred Foundation, het Otterfonds, Spadel, ASN bank, Accenture, Hoek Hoveniers, provinces of Gelderland, Limburg, Noord-Brabant, Overijssel and Zuid-Holland and all our partner municipalities for the (financial) support, without your contribution we would not have been able to achieve the following results. 
Results Tiny Forest at a glance
Between February 2018 and June 2022 …  
… 167 Tiny Forests have been realized in public space. 

 

… 91 garden owners created their own Tiny Forest of at least 100 m2. 

 

… 3,044 garden owners created a Tuiny Forest of 6 m2. 

 

… 17,285 schoolchildren followed the Tiny Forest Ranger program.

 

… we helped GoodPlanet and Earthwatch Europe to realize 147 Tiny Forests in Belgium and England. 

 

… Wageningen University & Research mapped out the effect of Tiny Forests on biodiversity, CO2 storage, heat stress and water storage. 

 

… Lister Building and Leadax BV created a Tiny Forest on their business park. 

 

… Tiny Forest appeared countless times in international, national and regional media, reaching millions of Dutch and world citizens.

 
Read the full final report (in Dutch)
We are extremely proud of everything we have achieved over the past four years and have enjoyed working on this project. Although this report marks the end of the program "Every Neighborhood Its Own Miniforest", Tiny Forest continues. In the Netherlands we continue to plant bushes; in neighborhoods and gardens and at schools and business parks.
Outside the Netherlands, we help organizations to also start a Tiny Forest program, which begins with the construction of the first grove. We have seen what the planting of our first Tiny Forest in the Netherlands and abroad can do, and we hope to grant every child their own mini forest. 
May the forest be with you, 
Daan Bleichrodt
IVN Natuureducatie